SIGHTLINE
the hypothetical line from the observer's eye to what is seen
Sightline builds hybrid, original work across different formats (film, performance, music, stand up, audio, digital, installation, etc). Every project originates out of the impulse to investigate an idea. Our work is interdisciplinary, idea-driven, narrative, science-themed, form-bending, rigorous, active, and accessible.
We are experimental in that we experiment - testing hypotheses against imaginary circumstances and imaginary circumstances against audiences. Ours is an attempt to illuminate the unknown, and to embrace the uncertainty of not knowing.
COMPANY
COLLABORATORS
Pepper Binkley, Merrie Jane Brackin, Jaki Bradley, Sarah Christian, Melanie Comeau, Victoria Crutchfield, Kyle Dancewitz, Kevin Davies, Ava Eisenson, Ben Glaser, Melissa Goldman, Arlen Hart, Arlo Hill, Laura Hirschberg, Carolyn Holding, Kara Kaufman, Elina Kanellopoulou, Sarah Kenney, Allison Kline, Rory Kulz, Jeff Kuperman, Ricky Kuperman, Alexander LaFrance, Grace Laubacher, Catrin Lloyd-Bollard, Trevor J. Martin, James Morris, Whitney Morse, Josh Odsess-Rubin, Megan O'Keefe, Tatiana Pavela, Avery Pearson, Ilinca Radulian, Julia Renaud, Julianne Ross, Lillian Rodriguez, B. Walker Sampson, Mary Ellen Stebbins, Barry Shafrin, Matt Stone, Aya Tucker, Liz Walker
FOUNDING BOARD OF DIRECTORS
LAUREN RAYNER * CATHERINE VAUGHAN * CALLA VIDET
[Producing Director] Honorable Victor Marrero in US District Court for the Southern District of New York, Viacom, Engel Thornburgh & McCarney LLP. Juris Doctor degree candidate, Brooklyn Law School. USC BA.
[Board Member] Flippable, CEO, Hillary for America, Ohio, McKinsey & Company, NGO strategy in Rwanda, Ethiopia. Stanford MBA, Harvard BA.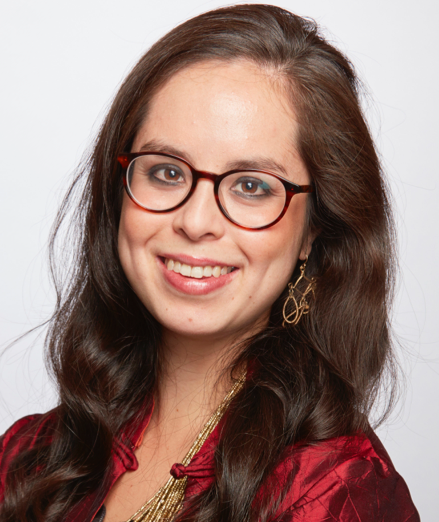 [Creative Director] Currently: WarnerMedia. Previous: Lincoln Center, NBC News, BET Networks, DIRECTV, Turner Broadcasting. NYU MBA/MFA, Harvard BA.
SUPPORTERS
Adrienne White, Alain Baik, Alice Wexler, Amara Suebsaeng, Andrea Ginsburg, Ann Landrum, Anna and Peter Levin, Anne Tang, Aoife Spillane-Hinks, Arlo Hill, Artemis Shaw, Ava Eisenson, Barry and Joyce Cohen, Ben Kawaller, Betsy and Wick Sloane, BJ Bustance, Bob Bowie, Bob Jaffe, Bonnie and Phil Brackin, Calla Videt, Calley Jones, Catherine Vaughan, Cathy Kaplan, Cecile Bazelon, Chloe Hill and Jayesh Thawani, Chris Schleicher, Culture Project, David Fono, Dominik Waldstatten, Elise Castillo, Emma Katz, Erin Han, Etienne Piciocchi, Ezekiel Hill and Kristin L. Perkins, Fane Foster, Freda Levenson and Jim Hill, Gabriela Tantillo, George and Lenore Travis, Harvard University, Hugh Malone, Ilan and Anna Caplan, Ilinca Radulian, Janet Dewar, Jack and Jean Miller, Jason Najjoum, Jennifer Conley Darling, Jeremy Steinemann, Joan Peckolick, Josh Folan, Julian Silverman, Kai Wu, The Karen and Kevin Kennedy Foundation, Kenneth and Jennifer Anderson, Kevin and Nancy Rhein, Kevin Davies, Laura Fox and Anthony Koithra, Lauren Kiel, Laurie Leiner, Leslie and Andy Schilling, Lester Kim, Lynn Pearson, Mac Bartels, Malinda Cox, Manu and Johanna Gastard, Mary Ellen Stebbins, Mary Jo and Dan McNally, Maureen Callahan and Pote Videt, Martin Tang, Margaret Spillane, Mariel Pettee, Mary Anne and John Callahan, Matt Bohrer, Meera and Prakash Thawani, Meghan Kennedy, Melissa Goldman, Meredith Callahan, Merrie Brackin and Avery Pearson, Meryl Federman, Michelle Ow, Michael Owen, Ming Vandenberg, Mitchell Shahade, Natalie Gershstein, Nick O'Donovon, Nicole Deford, Page Bingham and Jim Anathan, Paul and Kathy Callahan, Pamela Kinnaird, Patricia Noonan, Peter Davis, Peter Sullivan, Peter Terela, Regina Kuperman, Reid Brackin, Robert Kellogg, Robyn Frank, Rory Kulz, Ruth and Steve Hendel, Ruth Boulet and Bill Kerins, Ruth Manson, Salli Snyder, Sandi and Bruce Tully, Sarah Spool, Savitar Sundaresan and Sarah Levin, Scott and Meghan Sweet, Sheldon Chau, Sheila Callahan and Lech Czerski, Shilpa Bisaria, Stephanie Fungsang and Jeremy Finch, Steve Lowy, Susan Bock Sullivan, Tenement Street Workshop, Tessa Wood, The Angelson Family Foundation, The Buck Henry Foundation, The Suebsaeng Family, Toby Smith, Tom and Benan Ellis, Vladimir Vukicevic, Whitney Morse, William and Karen Faith, Zoe Savitsky, Anonymous
MAKE A 100% TAX-DEDUCTIBLE GIFT TODAY.
SIGHTLINE ARTS, INC. IS A 501(C)(3) NOT-FOR-PROFIT ORGANIZATION.